Better
Moving
Packing
Savings
in All Black Hills Communities
Your Rapid City & Black Hills moving solution!
The Moving Guys, LLC helps take the stress of your moving day by providing complete moving services to our community and the surrounding areas – even out of state! The only thing that's more important than finding the right property is choosing the right team to help you move into it. And when you choose The Moving Guys, you'll know you've found the moving company for you. We make it our priority to take the stress out of your moving day by providing you with reliable and trustworthy services. And as a locally owned company, you can count on us to take unparalleled care of your property and belongings in the process. But most importantly, we just want to do the heavy lifting for you so you can enjoy the special day. Moving out of state? We can help you with that. Trust The Moving Guys, LLC to handle all your moving needs. 
See what our customers are saying!
The crew of guys that handled my move were terrific! They listened on the initial walk through and asked an occasional question while working rather than make assumptions. Mine was not their first move of the day, yet they did not let that affect the care they took with wrapping items and getting around corners and through doorways. Items unloaded at the first stop were quickly in place and the load into a storage unit of the remaining items showed obvious skill at efficient use of space. While two other companies I have used in the area over the last 15 years were fine/good, The Moving Guys in Rapid City would be my first call for the next move. Thank you!
Chad and his team were simply outstanding! They worked quickly and went above and beyond what we asked for! Thank you for the hassle free, smooth move!
Exceptional Service During a Difficult Time! During the recent move of my late mother's antique furniture to three different locations in town, my family and I had the privilege of experiencing the outstanding service of The Moving Guys. From the get-go, The Moving Guys demonstrated their commitment to exceptional customer service. They were friendly, approachable, listened and were always ready to answer our questions. They genuinely cared about our needs and our belongings, which put us at ease right away. They were not only courteous, but also incredibly careful. The pieces were old and fragile antiques. It was evident that they treated each piece with the utmost respect, ensuring no damage occurred during their relocation. Our furniture was in safe hands! What pleasantly surprised us was to learn that The Moving Guys also offer long-distance furniture moving services. Knowing this means they extend their exceptional service beyond our local area, which speaks volumes about their dedication and commitment to their profession. Their exceptional customer service, combined with their expert care made the moving experience stress-free. We are grateful and will undoubtedly hire them again in the future. For all your moving needs, these guys are the ones to call. With our thanks, we wholeheartedly recommend The Moving Guys to anyone in need of reliable, caring, and expert furniture moving services.
Complete and total ROCK STARS!!! They were efficient, professional and downright amazing !!
I can't say enough good things about the process of working with "The Moving Guys." And for the price couldn't believe it. They were so quick getting us out of our apartment, stopping by my storage unit and emptying it, and moving everything into our new house. Travis, Blake, and Edgar were very nice and professional. They all worked hard and did extra. The only thing I regret was forgetting to tip them. It weighed on me. So I swung by the office to drop off a tip for them. Like I said I can't say enough good about them. I HIGHLY recommend them for anybody moving needs.
The guys were great, on top and very effective and quick at getting all my stuff moved! And nothing was damaged in the move either!
Amazed by this company! I was nervous when decided to hire a moving company after issues I've had in the past with other companies. From the start I was at ease. The guys were early protected all my furniture, was careful, fast and efficient. Definitely highly recommend them.
Could not be any happier. The four gentleman who moved us were very professional, kind, and fast. Thanks guys very much. Great job.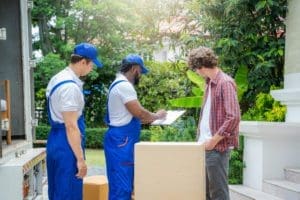 Employee Relocation Services If you want a fast, easy transition for your employee to relocate, you go with The Moving Guys in Rapid City, SD. From moving
Read More »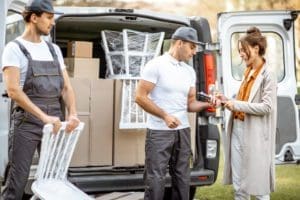 Are you relocating for a new job? We've got you covered. You just got that new job, but it is going to require you to
Read More »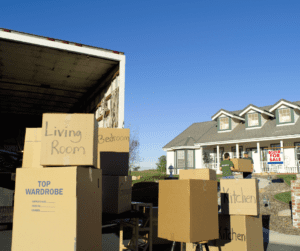 When it comes to moving, many people assume that summer is the prime time to do it. With no snow to worry about, the kids
Read More »